Orla Kiely Doormat | Linear Stem Tomato 560503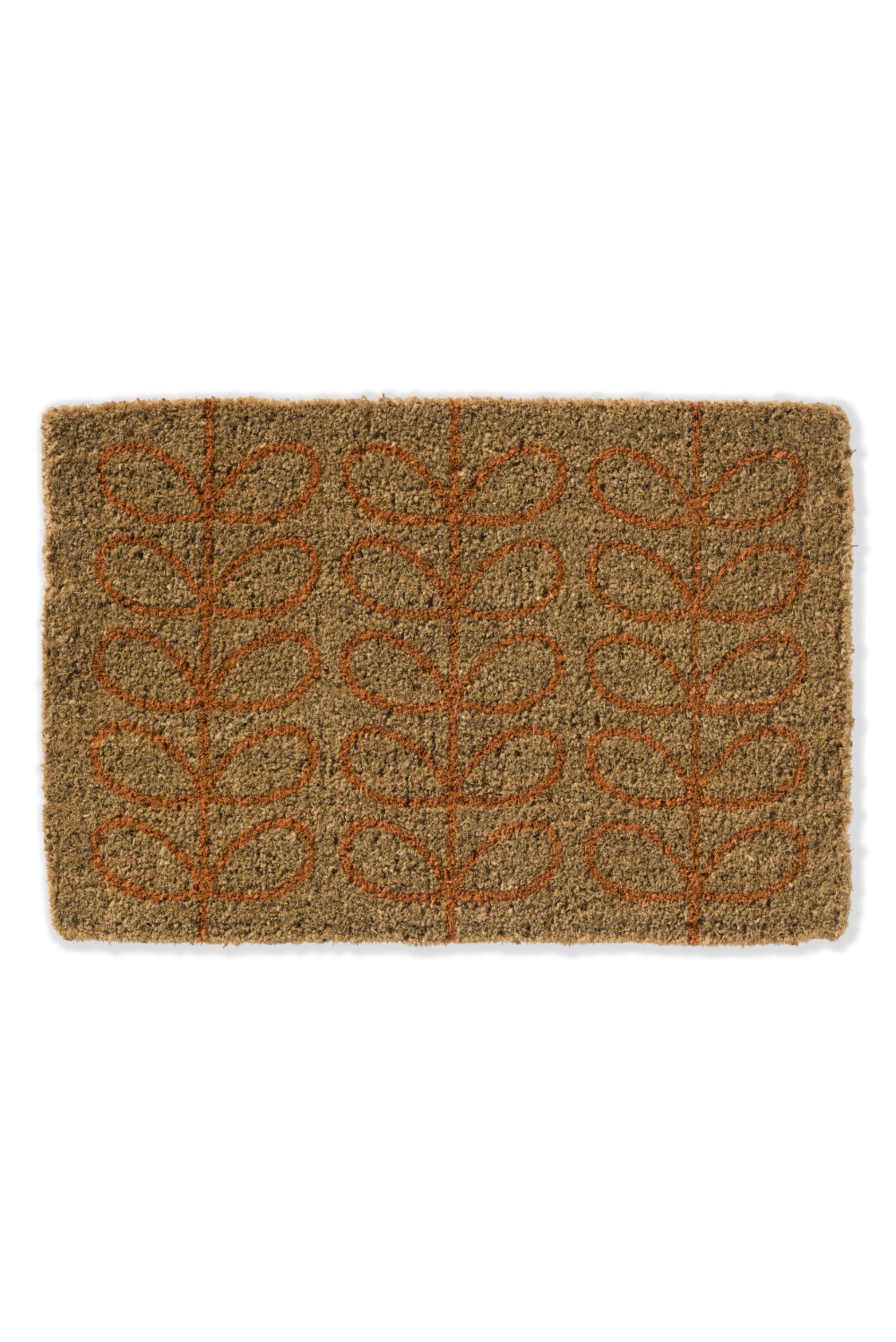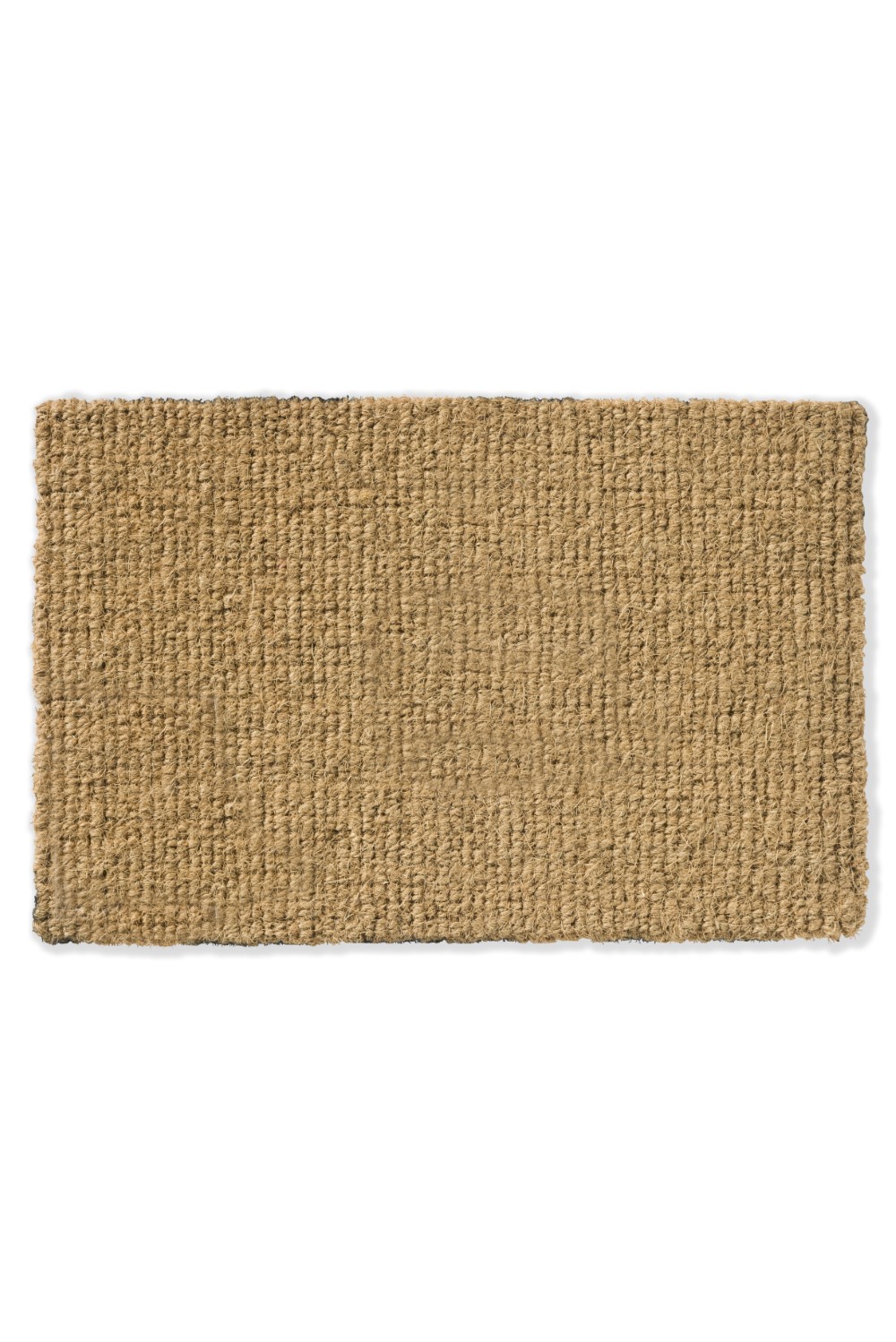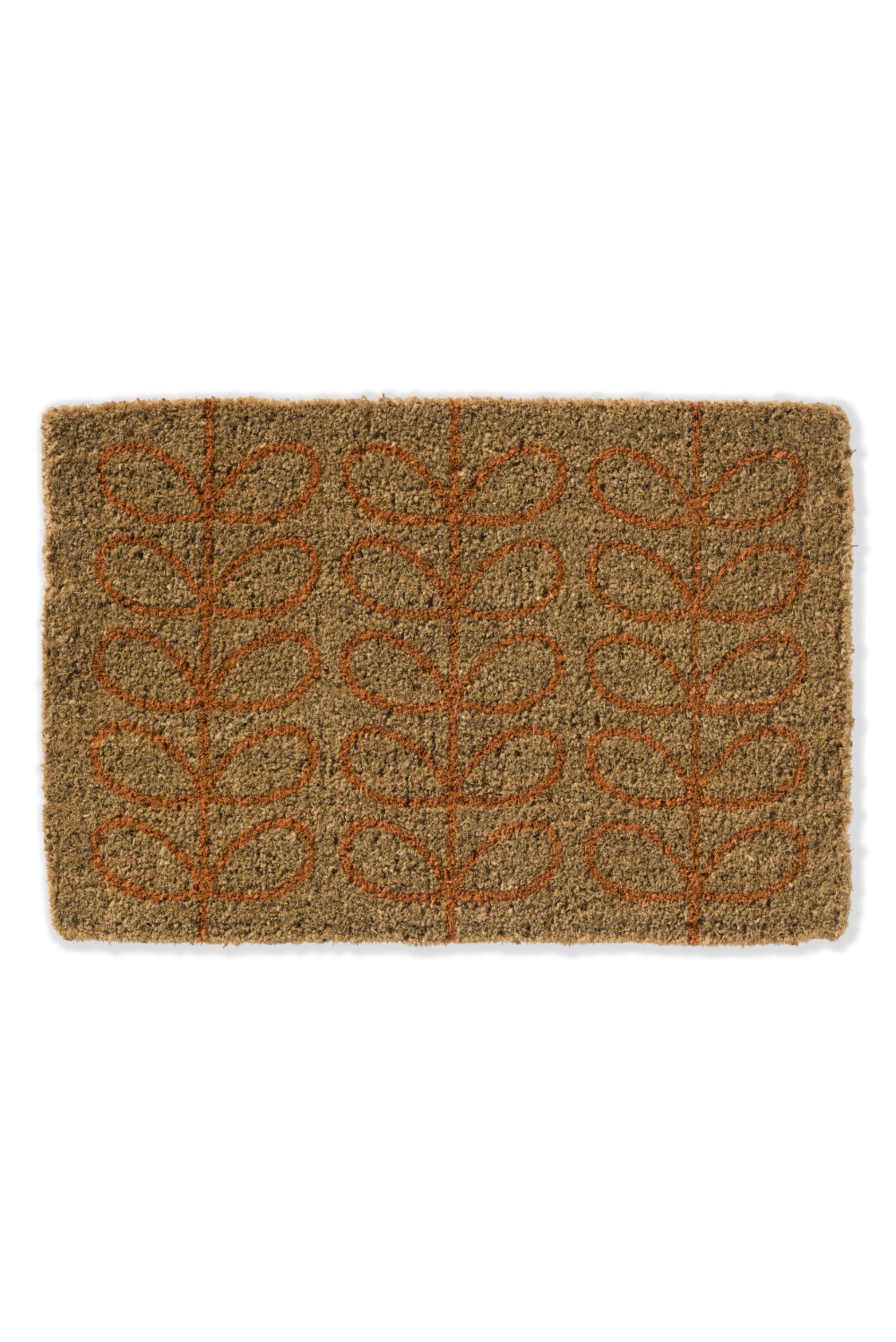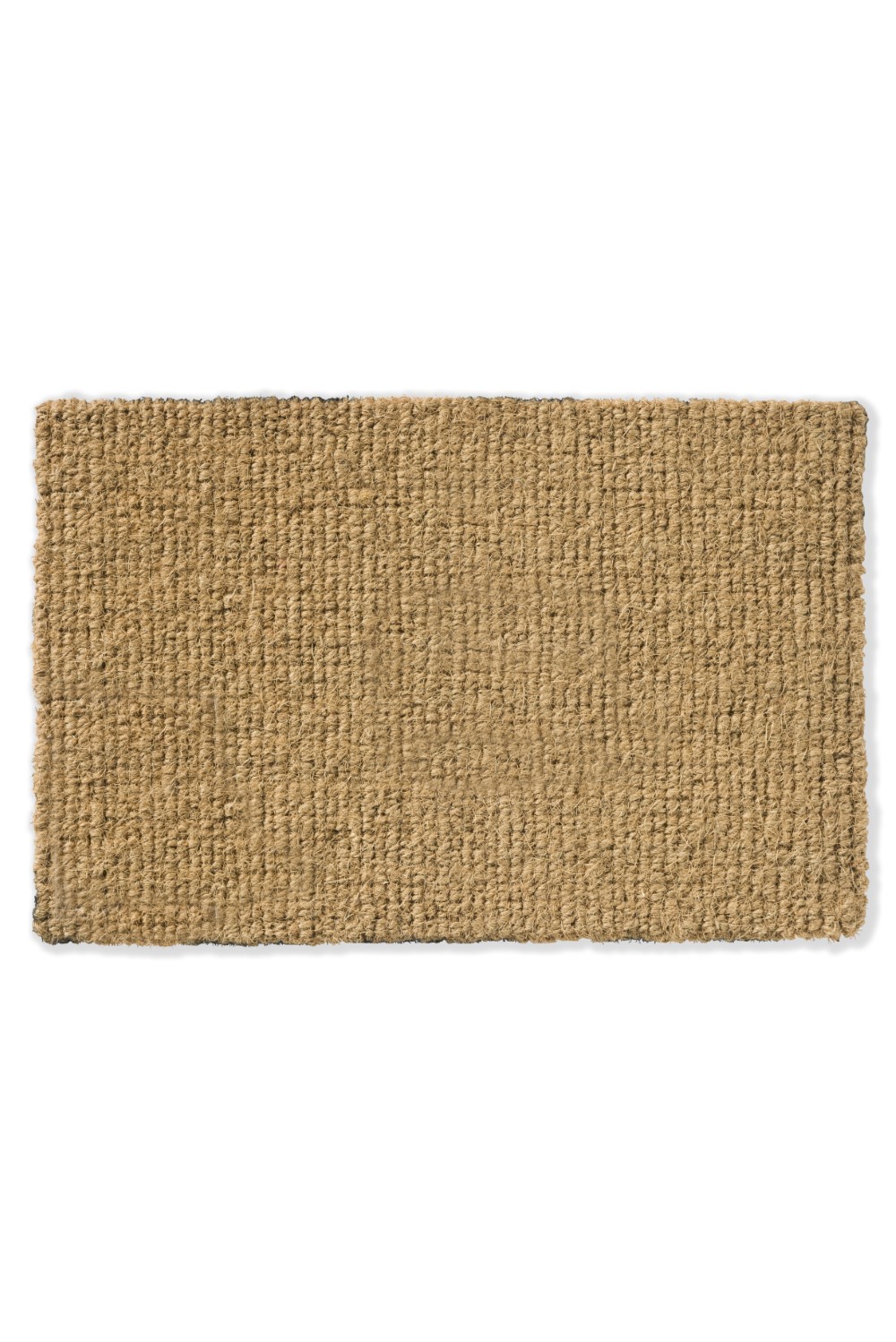 Orla Kiely Doormat | Linear Stem Tomato 560503
£40
4 in stock
100% natural coir
Size: 40cm x 60cm
Delivery in 7-10 days.
Product Description
Decorate your doorstep with an Orla Kiely Linear Stem Tomato doormat – and make everybody feel welcome in your house! Developed in well-known signature prints inspired by the Orla Kiely archive and woven in a 100% high quality coir with a lovely print on top
Used in a sheltered space these doormats will brighten up every door!
Linear Stem Tomato doormat builds on the Orla Kiely passion for mid century design and philosophy and that even the most modest everyday essentials all deserve and require an attention to detail. Whether a rug, a storage jar, a bathroom towel, these modest everyday essentials all deserve and require an attention to detail equal to that we give to a leather handbag or a silk dress.
Often perceived as retro, she reinvents and aspires to newness, with a colour palette evolving to build modern on modernism. Drawing, refining and simplifying organic elements into perfect motifs that are then repeated to build rhythmic patterns for everyday applications. The philosophy and principles remain the same. The integrity ever present. To be enjoyed everyday!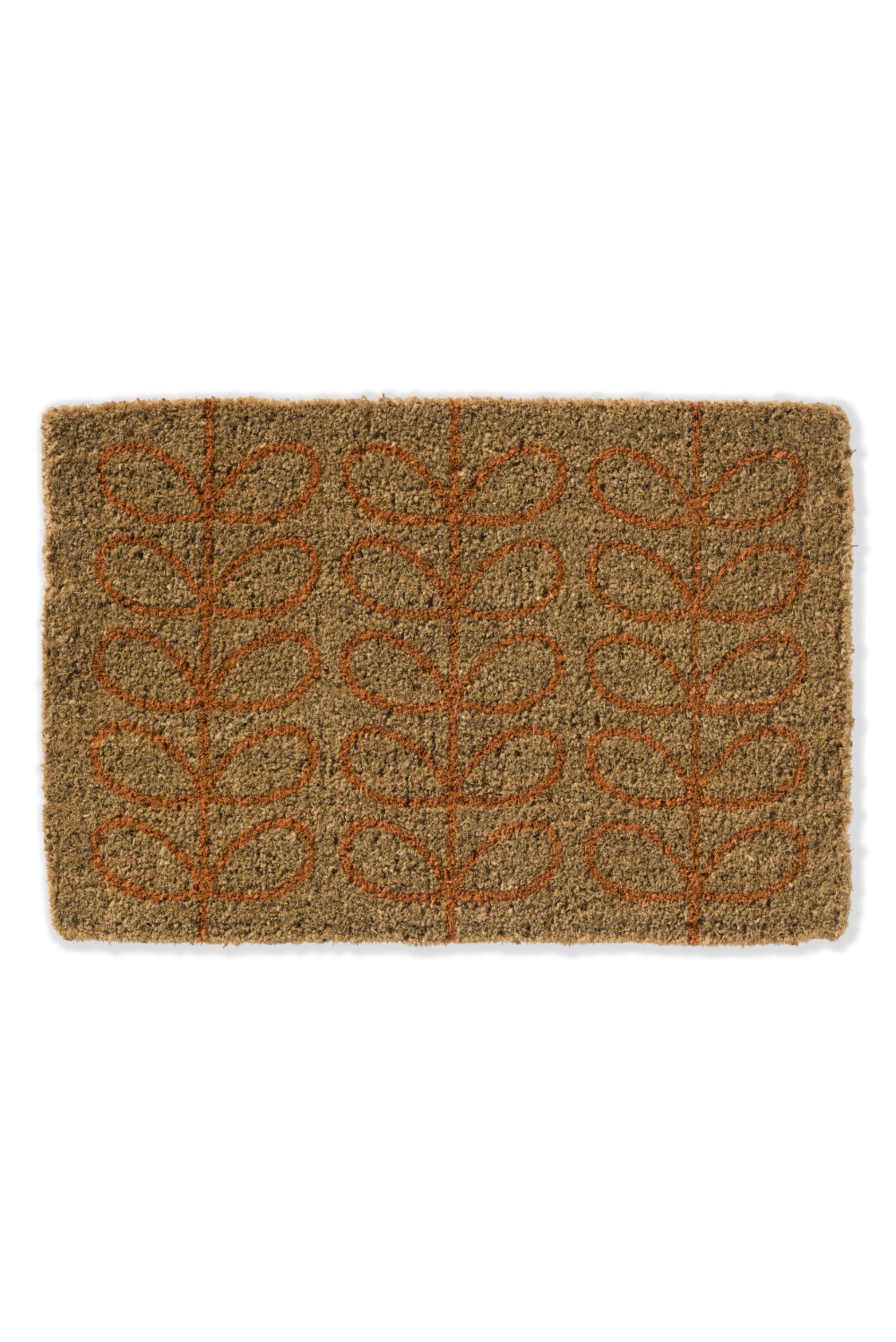 Free Express Delivery
Next day delivery on selected ranges
Easy Returns
Easy returns & free exchanges
Who are Heugah Interiors?
We're a family business in the Cotswolds. We will personally manage your order progress and handle any queries or problems. There's no chatbots or offshore call centres! Our goal is to give you the level of service that we would expect ourselves.
I'm not sure of the colour?
For our most popular ranges we have samples that can be ordered for a £15 deposit, refundable on return. See the section on samples for more info.
I've ordered the wrong size - can I exchange?
Yes, we can arrange to collect the first item when the second is delivered and there is no charge for the return if the rug is under 280cm wide. See Returns below for more information.
Will returning a rug be expensive?
Normally yes, but for most rugs we can help by arranging a collection using our courier account. The cost depends on the rug width and starts at £20. See Returns below for more information.
When will my order be delivered?
Every size of every rug should have the expected delivery time displayed. Contact us for more info if not.
Do you price match?
Yes we do! If you've found the item cheaper with another retailer we should be able to match this price – and even better it by £5! Simply call us with the details of the website with the product or send us a link to the page. There's more details on our Price Match page below.
The delivery time is more than 2 months away - do I have to pay in full now?
No, we can take a deposit payment now and the balance when the rug is ready for despatch. This will guarantee any promotion price and also stock availability from the next delivery.
Do you deliver outside of the UK?
Yes, we deliver worldwide! Shipping prices change regularly - contact us for an exact quote and indication of customs duties.
Our web prices include UK VAT at 20% which is not applicable for non UK deliveries.  Contact us for more info on refunding or removing VAT.
How do I care for my item?
We've prepared a care guide on what to expect when the rug arrives, and with information and tips to keep it looking great for as long as possible. Please get in touch if you have any other questions.
You have not viewed any product yet.
You have not viewed any product yet.